The Club sponsored two new Interact Clubs during the Centennial, one at The Crescent School and the other at The Future Campus School.The outstanding Interact Club during the year was that in Silver Point School in Kasba. The young, community – conscious members donated 200 books to the West Bengal Commission for Protection of Child Rights post – Amphan for distribution to children in the Sundarbans.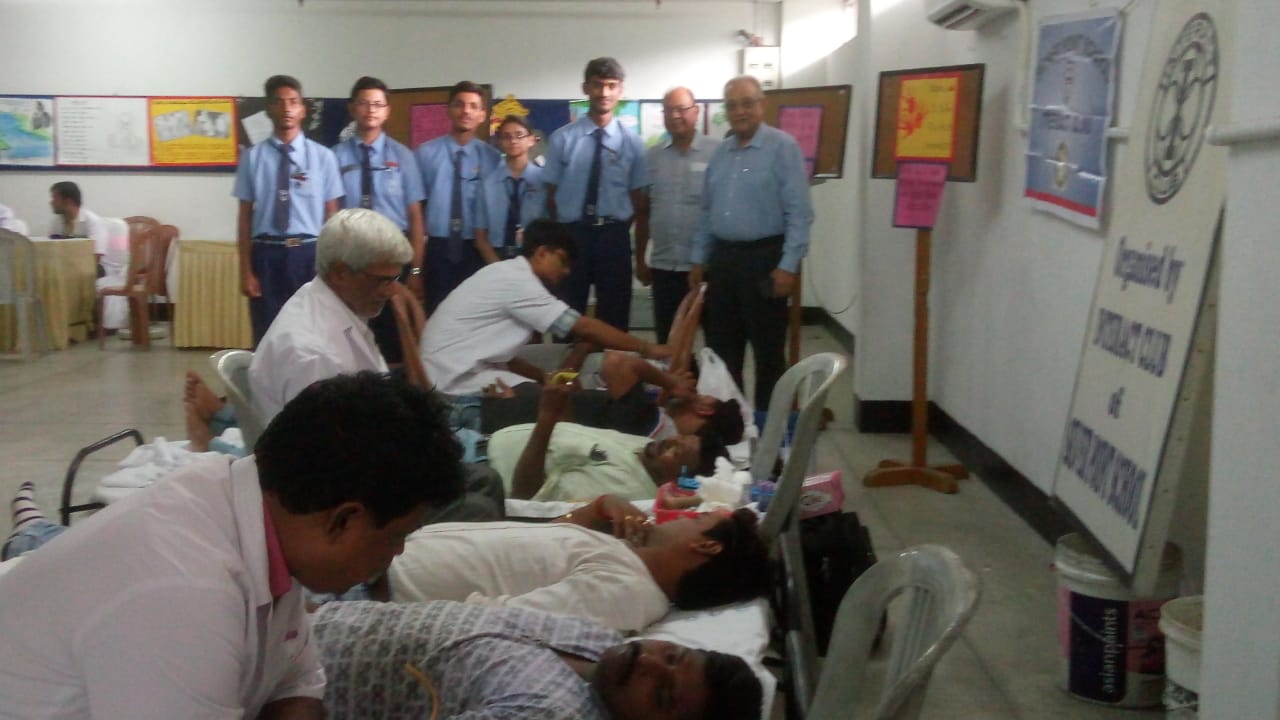 They also undertook a cleanliness drive at Kasba Rathtala Maidan during the Ratha Yatra Festival month — long fair. With broomsticks and tubs and bins, they cleared the litter and also counseled the stall owners about cleanliness and good hygiene practices.
This Interact works tirelessly with Anand Vidyalaya for under – privileged children; New Light, which works to save girls from becoming victims of sexual exploitation; CINI (Child In Need Institute) which works to foster establishment of child – friendly schools and prevent dropping out from schools & Development Action Society that aims at the development of underprivileged women and children.
Interact Club of Silver Point School marked the first death anniversary of their Founder and Secretary, Shri Pannalal Roychowdhury on 9 th July 2019 with a Blood Donation Camp in which members of the community, teachers and senior students also donated blood. This is a model club. Their plans and programmes need to be replicated across other Interact Clubs.